This Shirt Supports My Track
Welcome to the This Shirt Supports My Track initiative — an industry-wide project to help local R/C tracks stay alive during the COVID-19 pandemic. Let's all join together to ensure we have a place to race when this situation passes.
This program has now concluded. Thank you to everyone for all your support, and for raising over $150,000 for tracks!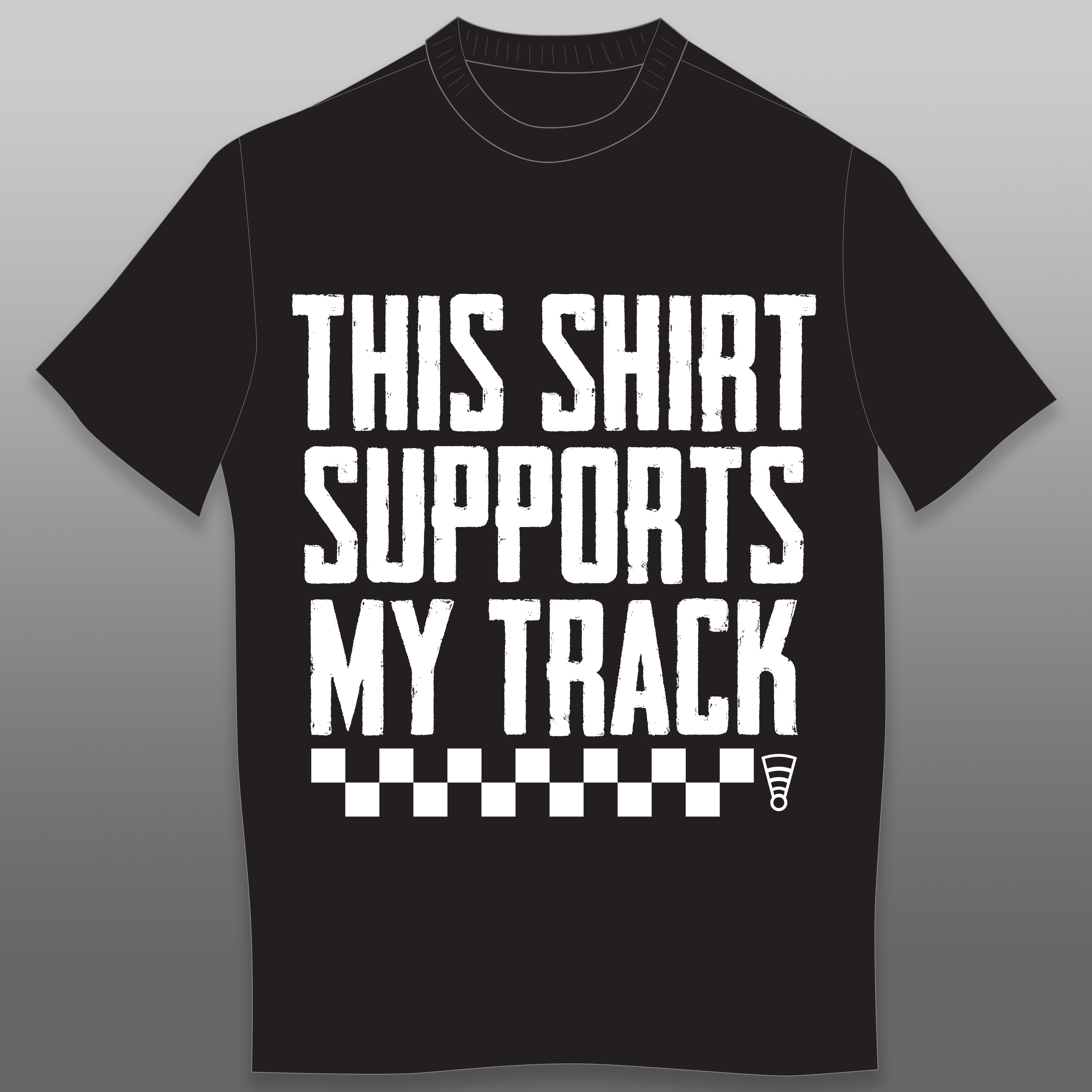 Here's how it works:
You buy a shirt
You choose any price $25 or higher - whatever you feel you can contribute
You select your favorite local track
You choose to make your purchase public or private
We send you a shirt to wear proudly
All partners shown on this page will EACH add a $1 to $5 donation per shirt ordered (see Industry Matching Details below)
We send a check for 100% of the profits to the track your selected
The Math
We got an amazingly low cost on each shirt. Current industry matching is at $43.00 per shirt. A $35 shirt order will result in approximately $73.00 going to your local track. As more industry matching partners join in to this project, the matching donation will still be applied to all previously placed orders.
Our Goal
Our goal is to sell 1,000 shirts with industry matching of $30 or more per shirt. This means that each shirt ordered will generate at least $50 going to each track. Help us reach our goal of $50,000 raised to keep tracks in business!
Industry Matching Details
Each sponsor has a defined max number of shirts that they will contribute the matching with. Most sponsors are matching the first 1,000 to 2,500 sales. After the max limit is met, industry matching will no longer apply for that sponsor, however the track will still keep 100% of all proceeds.